It's lovely to sit and write this newsletter in the sunshine right now. Hopeful signs for Spring everywhere.
The Board of the Community Hall continues to proceed with building the Outdoor Community Gathering Space. We have hired Vince Iameo and his team at Architrave Design Build to do the design and oversee the building project. Keeping it local was a priority for us. For the past thirty years Architrave has contributed in no small measure to the uniquely "Gabriolan" character of our island both with its residential designs and its iconic institutional buildings such as the Gabriola Community Health Centre, as well as the Hope Centre and the new Giro building. Their design ethic is rooted in a sense of place with a deep understanding of the meaning of community. Graham MacDonald has kindly agreed to be the volunteer project manager. Vince and Graham have collaborated on other community projects such as the Clinic so we know we are in capable and creative hands. Graham will be responsible for putting out tenders for the construction of the Outdoor Community Gathering Space and he and the board will make a decision on the contractors. Once the design has been agreed upon by the board of directors we plan to have a community gathering to unveil the final plan before construction begins. Exciting times!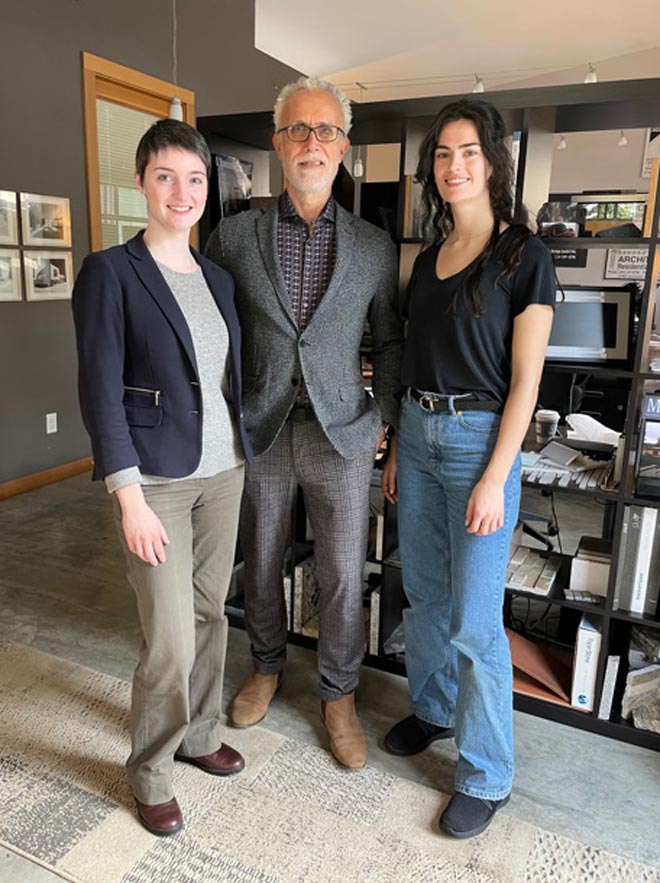 The Architrave design team for the Lund Pavilion
Left to Right:  Kate Wodlinger, Building Technologist; Vince Iameo, Architect; Courtney Fekete, Building Technologist
The large maple tree that is in front of the main entrance has been declared unsafe by a specialty arborist. It needs to come down before any building can proceed. Some of the cured wood will be made into a bench to commemorate the heritage maple that has been a Gabriola landmark for the past century.
Our grant requires us to erect an approved sign. Colin McCue of Sure Signs has been hired to complete and erect the sign before construction begins.
Beyond our busy planning meetings, we have continued to work on the practical upkeep of the Community Hall. We have swapped the fluorescent lights for new LED panels throughout the Hall. Thank you to Mike Pelzer who organized this work and to Zac Upton of Oceanside Electric for a job well done!
Our condolences to Julie Stewart, our bookkeeper and Salmon Barbeque organizer extraordinaire, for the loss of her husband, Pierre, in the Baja where they have a second home. Julie gives so much to our community and now it's time to remember her with kindness.
We welcome two new board members Charleen Wells and B.J. Godson who have recently joined our board.
Laurie McDonald, our secretary, is asking for volunteers to help remove invasive species Daphne from an area at the top of the Hall. Please contact her via info@gabriolacommunityhall.com. Thank you!
That's all the news for this month! Bring on the Spring (as it is snowing outside at the moment…)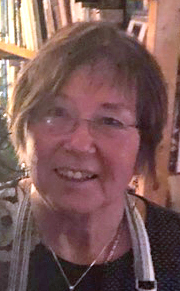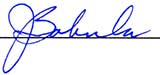 Joyce Babula, President
On behalf of the Board of Directors