Hall Capacity
Main hall capacity: 325
Downstairs capacity: 234
Wheelchair accessible rental spaces & washrooms
Further details: Main Hall & Downstairs
Contact booking agent Joelle at 250-802-5716 or jojodarling@gmail.com to rent the Main Hall (upstairs) or the downstairs venue. See below for more information.
Please refer to the Calendar for rental availability. Click here.
Rent the Hall
Please contact booking agent
Joelle at 250-802-5716 or
jojodarling@gmail.com
Rental Agreement Form
Print and fill out our form and mail or deliver in person to: Joelle at 2190 Carrier Road, Gabriola, BC. V0R1X6
View the Community Hall's Event Calendar to coordinate availabilty for planning your special event.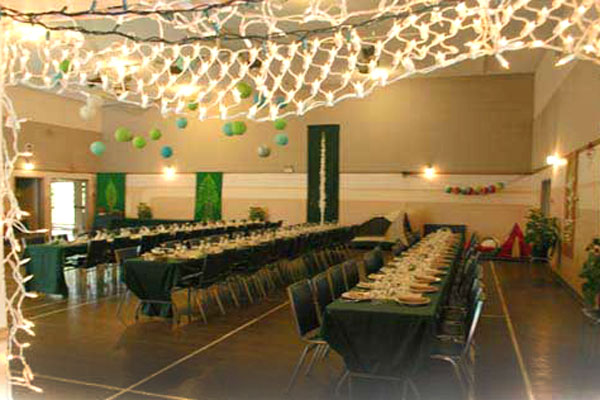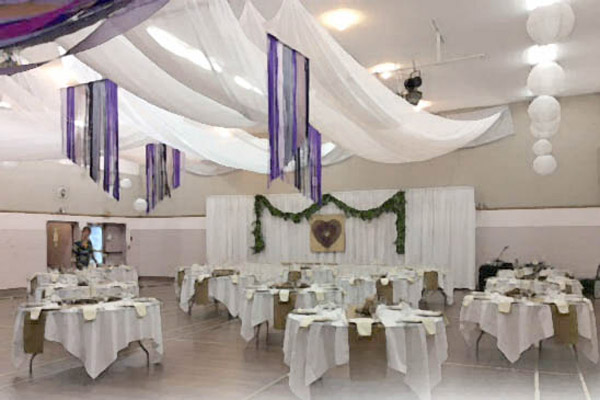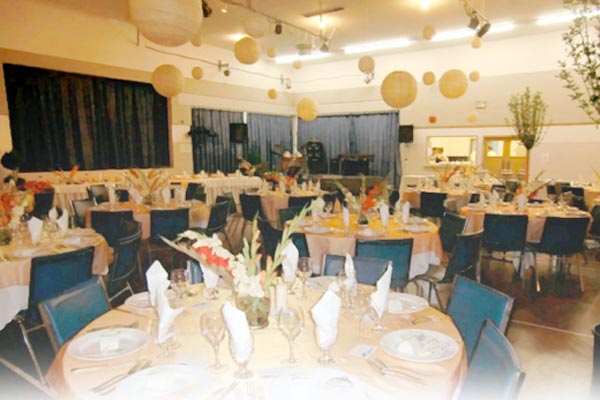 Capacity 325
Tables
3 x 6 ft. (20)
3 x 3 ft. (10)
Chairs 200+ ( blue)
Stage
main stage (opening 15′ 6″, depth 11 ft.)
6 portable stage platforms (4 x 8 ft., heavy)
2 sets of steps onto stage
6 low benches (12 ' long)
stage curtains
Approved commercial kitchen
potable water (reverse osmosis faucet)
coffee urn, kettles
green compost bin
stove, fridge, dishes, cutlery, cups etc.
Storeroom
brooms and wetmops
very tall stepladder
walk-in cooler
Window Curtains (daytime darkness if required)
Lighting board
Piano
Sound Equipment (click to show/hide)
In left-hand corner behind the blue curtains:
2 Standard speakers / 3 mic stands / Premium amp and mixer
In locked cupboards behind the blue curtains:
Standard mixer & Snake … 16 channels (12 discreet + 2 stereo pairs)
snake has 4 TRS returns
3 – ¼ inch spools speaker cable
4 microphones / 4 DI's passive / 9 ¼ inch guitar cords
2 stereo mini to RCA adapter from laptop to mixer
1 stereo RCA / 1 mono RCA
8 XLR continuous roll mic cables / 1 set of head phones
4 Power Cords / 1 power bar / 1 long power cord on roll
2 Wharfdale main speakers
2 floor monitors
1 power conditioner
2 Shure SM58s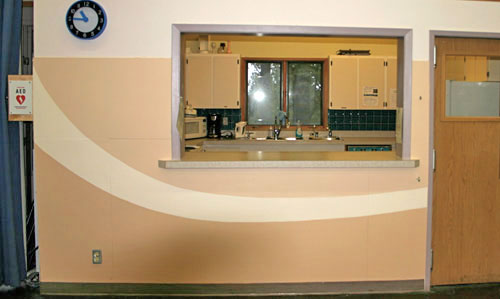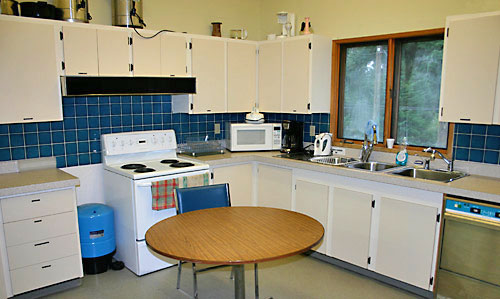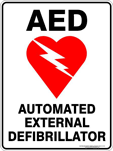 The main hall has an AED mounted on the wall next to the kitchen. Instructions are included with the kit.
What is an AED – an automated external defibrillator?
It is a lightweight, portable device that delivers an electric shock through the chest to the heart.The shock can stop an irregular rhythm and allow a normal rhythm to resume in a heart in sudden cardiac arrest. Sudden cardiac arrest is an abrupt loss of heart function. If it's not treated within minutes, it quickly leads to death. Learn more.
Capacity 234
Approved commercial kitchen
Vacuum cleaner
Chairs
60 (burgundy)
Ping pong table
Piano (upright)