Due to concerns regarding Covid-19 the Community Hall will be closed until further notice.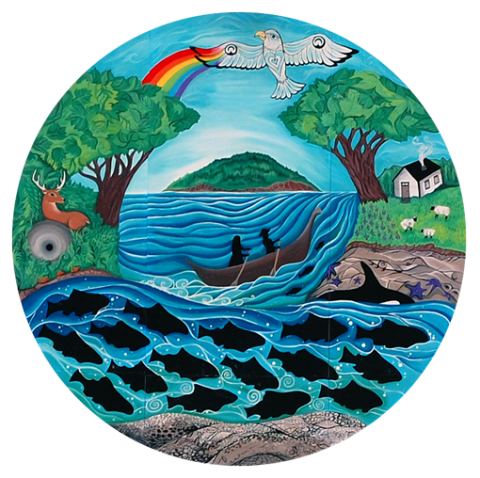 Welcome to the Gabriola Island Community Hall
Tlall'txx, Rich Place Wall mural by Hayden Harvey
HALL RENTAL INFO
CONTACTS
For 100 years, the Gabriola Island Community Hall has been used for weddings, funerals, dances, polling stations, sports, meetings and celebrations of all kinds. Our annual Salmon BBQ is one of the best attended events of the year! The Community Hall is part of the fabric of our lives!
Below are recent news posts. See all the news on our News page and be sure to join our mailing list if you haven't already.
Spring is nearly here, folks. Many of us will be busy growing food and flowers to fill our stomachs and our hearts. We are fortunate to announce that Jane Simpson is our new cleaner at the Community Hall. She is very thorough and has taken on the task with a most serious attitude to get the hall shipshape. Thank you, Jane. We've a bit of good news today. We have been accepted as one of the recipients of Nester's Community Card program for up to $5,000. The project is for a heat pump for downstairs and would help minimize the cost of heating that area.
read more
It has been a long time since I last put on an African music/dance event on the island. After seeing Issamba last year at the Port Theatre, I loved it so much that I promised myself to bring it to you all. What I loved so much was the music was deeply rooted in African rhythm, the joyful and high energy of Merlin the dancer and the exotic sounds of instruments I had never heard before. It was like traveling to a new place! …
read more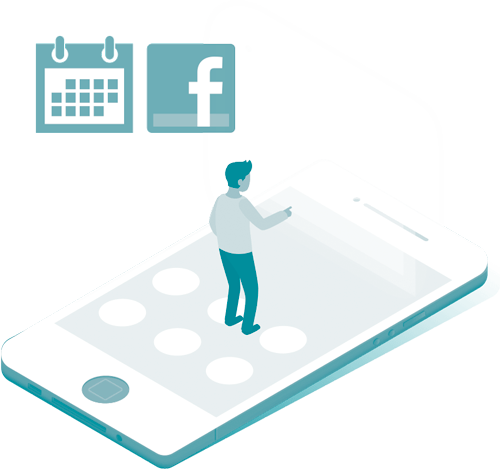 Gabriola Island Community Hall Assocation
2200 South Road, Gabriola, B.C.
P.O. Box 205, V0R 1X0
Hall phone: 250-247-9122
info@gabriolacommunityhall.com
Gabriola Island Community Hall
2200 South Road, Gabriola, British Columbia P.O. Box 205, Gabriola, V0R 1X0
You can use your mouse-wheel to zoom in and move around the map.