We are delighted to be able to tell you that the Hall has received funding from the ICIP-CVRIS Program by the Government of Canada and the Province of British Columbia for the creation of an Outdoor Community Gathering Space on Gabriola. We were informed of the award back at the beginning of June but were sworn to secrecy until the official announcement was made – this finally happened on August the 10th, to our great relief, because keeping the good news under our hats hasn't been easy, believe me!
The project envisages a structure situated in the grounds of the Community Hall with a surface area of approximately 850 sq.ft. that will function as a performance stage, a rehearsal and exercise space, an exhibition venue, a covered market and a community gathering space. It will be built of wood on a concrete base with a metal roof and retractable walls and have lighting, electricity and storage. The surrounding area will have movable tables and chairs, permanent benches and picnic tables as well as two pump-out toilets. The project will reconfigure the pedestrian and vehicle circulation on the property by creating a designated parking area with lighting for approximately 50-75 cars, improving safety and accessibility while minimizing impact on vegetation. Thank you to our Vice-President, Elizabeth Iachelli who worked tirelessly to make this happen! Our board is a real team.
The project will provide the island with a covered outdoor, multi-purpose space capable of hosting year-round activities and events that will offer the community opportunities for gathering together for music, theatre, arts, recreation and for business.
The total amount of the funding is $254,155 which represents 100% of eligible costs and which will be reimbursed to the Hall on the basis of regular claims submitted to the Provincial Government after the work is carried out in various phases, such as community and FN consultation, site survey, design, site preparation, construction etc. In order to take on the interim project financing, the Hall board recommends obtaining a line of credit from the Coastal Community Credit Union which, in turn, will require the consent of the membership at a specially convened General Meeting. In the next newsletter we will be in a position to provide more details and a date for the proposed General Meeting.
We're very excited about this project – we see it creating a legacy for the whole island and being used islanders in a myriad of ways: community picnics, sports, lectures, pop-up food trucks, cinema under the stars, board games, book clubs, art in the park, family events like First Night and Halloween – possibilities are endless. And should Covid-19 or a variant endanger us all again, our community will now have a venue in which to gather safely to continue activities essential to its physical, mental and economic well-being.
The Hall plans on holding an Open House later in the Fall when it will present the project in more detail and will welcome community input and ideas.
Although we have until the end of 2025 to complete the project, we are hoping that it might be completed in time to host the 2022 Salmon BBQ. The 2021 edition was held on August 14th, the 66th since it was inaugurated decades ago and the 2nd held under Covid restrictions. This year we offered the traditional salmon dinner as a take-out meal together with raw salmon fillets. Thanks to all for helping to make the event a success under difficult circumstances : our generous sponsors, Nesters; all the volunteers who showed up to prep, cook and package the meals; all those who purchased meals and made donations; and to Julie Stewart who once again made it all happen with her boundless energy and grace. Bravo all!!!
We're happy to welcome to our team Dave O'Rama who will be taking over as booking agent. Joelle Baird, who previously held this position, has decided to concentrate on her job as a caregiver in the community. We would like to thank Joelle for her service during these difficult Covid times. Dave has deep roots in the community and has been active in the music and arts scene for many years. We look forward to having him join us in this exciting period for the Hall. His contact details are on the Hall's website rental page and please note that rental agreements now include updated Covid protocols.
Here's hoping you all enjoy these last dog days of summer and, in the meantime, a hearty thank you for your interest and support.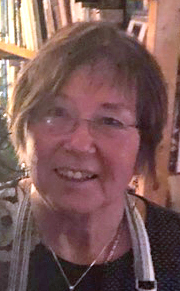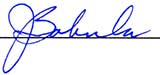 Joyce Babula
President
Gabriola Community Hall Association