— posted via Valerie —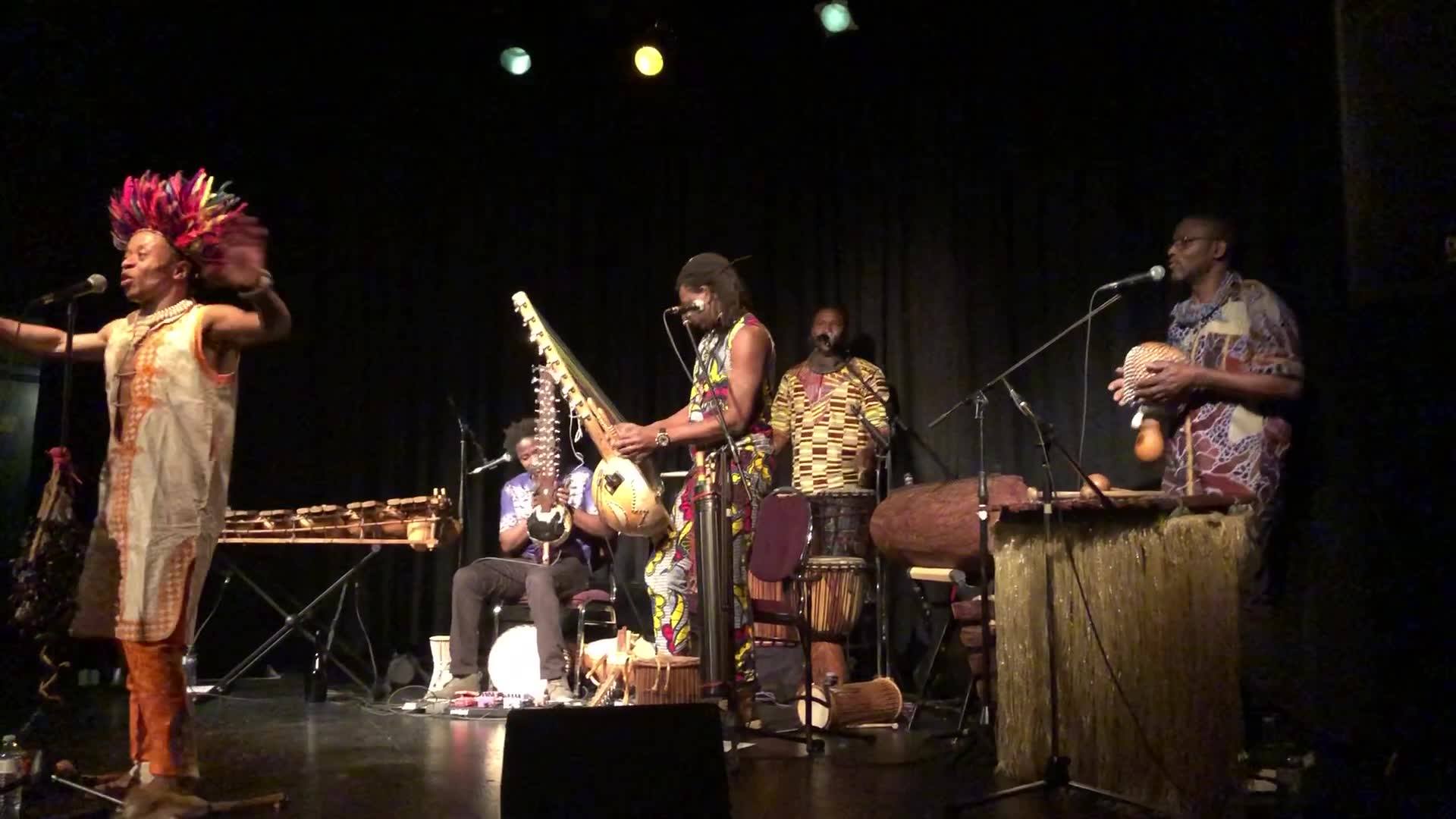 Hello Everyone!
It has been a long time since I last put on an African music/dance event on the island. After seeing Issamba last year at the Port Theatre, I loved it so much that I promised myself to bring it to you all. What I loved so much was the music was deeply rooted in African rhythm, the joyful and high energy of Merlin the dancer and the exotic sounds of instruments I had never heard before. It was like traveling to a new place!
Their show is a collaboration of 6 musicians all originally from West and Central Africa: Burkina Faso, Cameroon, Cote Ivoire and Guinea. Two of the members are coming all the way from France while the others live in Canada. They have been invited to come for the past 4 years by Pulcherie, the producer from the African, Art and Cultural Society in Victoria for the African Heritage/Black History month.
The show will be starting at 8pm, to give you the time to enjoy your Valentine's dinner in one of our fantastic local restaurants. The Community Hall will be open at 7:15pm so you can enjoy a glass of wine and the chocolate fountain before hand. Tickets are on sale on Eventbrite and at the door but better to get them before hand to avoid disappointment at:
https://www.eventbrite.ca/e/issamba-your-ultimate-journey-through-the-depths-of-african-rooted-rhythms-tickets-86691114457
I count on you to spread the word widely to your friends, on email and on Facebook. Find the facebook event link here: https://www.facebook.com/events/477417996128113/
Would you please mark "going" on the Facebook event page? That really helps to build-up the buzz!
I trust that together we are going to give the artists a warm and passionate Gabriolan welcome.
Valerie
See the event on Facebook here: https://www.facebook.com/events/477417996128113/
And bonus, here is a 2019 video of ISSAMBA in action: https://www.youtube.com/watch?v=h4xneWGlWwI