Well, here I am again, your recycled President – Joyce Babula.  But as it said in The Sounder, for one year only.   I will do my best but Peter's efficiencies will be a hard act to follow.  Look for more randomness….
The Community Hall was extremely busy this past fall with special events.   In November, the Museum's Trivia Night was another great success.  That was followed by a Christ Church Tea, a dance with the Paul Gellman Band, and a most engaged group for the Housing Society.  SaltSpring Island musicians brought us The Messiah, followed on its heels by the Gabriola Theatre group – the Players –  who brought the community another enjoyable Pantomime.
In December,  the Gabriola Singers rang in the Season with their Christmas Concert.   A very enjoyable Christmas Craft Sale was well attended as usual.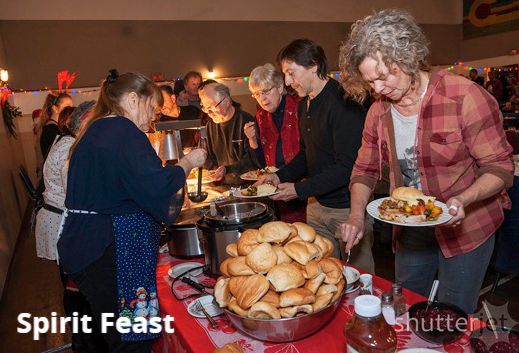 PHC held a most successful Spirit Feast at the Hall and fed two sittings of Gabriolans and their friends and family.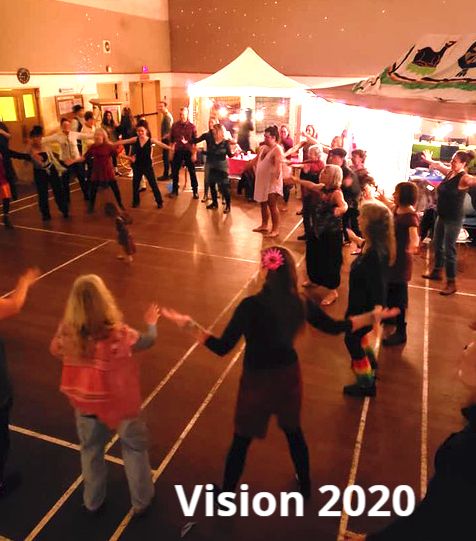 Then came the first of what we hope is many celebrations of New Years Eve with a family friendly event, well orchestrated by a few Gabriolans.  It was well attended and they held a 10 p.m. countdown for the kids AND a midnight one for the others who stayed on.  It was a grand success and we hope we will see them back again next year, providing an entertaining evening for the Community.
2020 will be a year of finishing off projects that are in the works.  The Emergency Reception Centre continues to progress while we work with the Nanaimo Regional District.  The 11th Annual Food Forum is being organized again by Tsiporah Grignon so mark your calendars for Saturday February 15 from noon to 3.
We will continue to fundraise for upgrades to the Community Hall and thank all those lovely Gabriolans who have done so via Canada Helps.
On that note, our Treasurer Hank Reid is missing some names and addresses of those people who donated to the Hall at the Credit Union.  If you are one of those people – thank you – please contact Hank with your information: hankreid@telus.net.  Include the date and amount of donation if you know that!
I am looking forward to working with our newly elected board of directors.  Everyone brings their own expertise to make things work better!
That's it for now, folks.
Keep smiling and helping one another.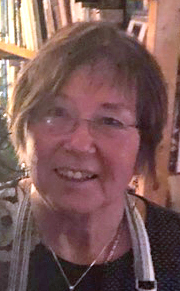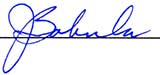 Joyce Babula
President
Gabriola Community Hall Association