Welcome to April.
Our Board session has been delayed a little this month. I'll send the usual newsletter out in a couple of weeks. In the meantime – there's something that can't wait.
It's with the greatest pleasure – and gratitude – that I can let you know of very special roof-raising event on May 3rd – generously put on by Paul Gellman and his troupe. Get your tickets early!
---
Raising the Roof – Concert and Dance
A BENEFIT for the Community Hall's NEW ROOF
Paul Gellman Band, featuring Brad Shipley, Jacquie Parker-Snedker & Alicia Murray
Friday May 3 at 7:30pm (doors at 7)
Gabriola Community Hall
Tickets $20 available at North Road Sports or at the door
---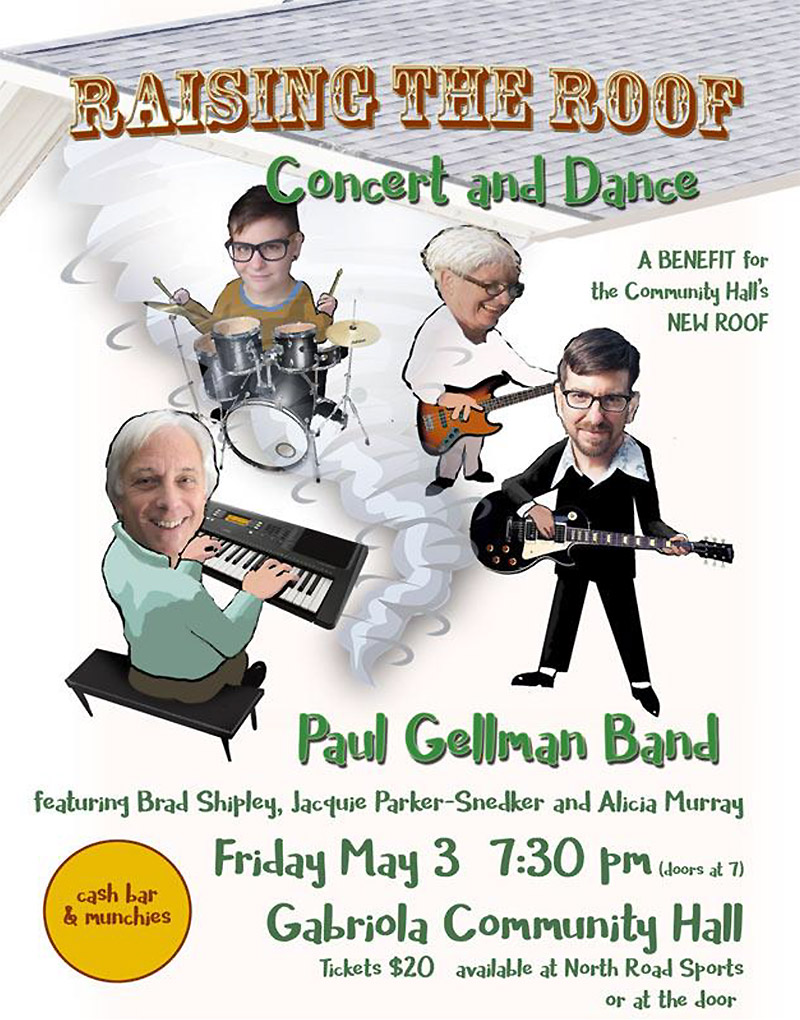 Poster art by Paul Grignon. Click image for full size version.
See you on May 3rd.


Peter Jones
President
Community Hall Association