March marked an important milestone for GICHA with the installation of a generator financed by the RDN in accordance with its recent designation of the Hall as an Emergency Reception Centre. After many years of discussion at the board and community level on the importance of having a facility in the South End of the island capable of responding to emergencies, it's extremely heartening to be able to report: Mission Accomplished!
For those of you with a technical bent, here are the specifications:
GENERAC 48kW Diesel 120/240 VAC 1 phase configured "Business" rated standby service genset.
Utilizing "Mitsubishi" 4 Cyl. 1800 RPM 3.3 Liter Turbocharged After-cooled Engine.
500 Liters (Usable) Dual Wall Containment Fuel Cell built to ULC standards.
Meets code requirements for Venting & Filling. 65 hours of Run-time @ 50% loading factor.
The generator will automatically switch on when the power goes off but in the case of a "Declared Emergency" as determined by the RDN, the downstairs of the Hall will function as an Emergency Reception Centre under the direction of RDN staff. The RDN will make their determinations on a case by case basis, evaluating the severity of the circumstances which could range from earthquakes, wildfires, windstorms, extended power outages, flooding or other natural events, emergencies or disasters that require a coordinated response and emergency support services. In these cases, the RDN would provide emergency support services to evacuees which may include referrals for services, food, accommodation, clothing and other specialty services.
In the event of other power outages not designated a "Declared Emergency" by the RDN, the Hall will create a standing committee to evaluate the specific circumstances, again on a case by case basis, to decide on the course of action to be taken, for which GICHA will be entirely responsible.
In both of these eventualities, the declared and undeclared emergencies, the contribution of volunteers will be vital so I would encourage you to consider contacting me to be included in a roster of volunteers or if you would like to be part of the Hall's Emergency Preparedness Committee.
The Hall is most grateful to the RDN for this opportunity for a collaboration that will benefit the whole island. A very special thank you goes to immediate Past-President, Peter Jones, whose patience and perseverance has brought this project to fruition.
Another milestone, eagerly awaited after months of uncertainty, was the first Covid-19 Immunization Clinic held at the Community Hall on March 23rd for those over the age of 80 and Indigenous people over 65. Over 300 residents of Gabriola, Mudge and Decourcy in those age brackets had their first shot at an all-day clinic organized by the Vancouver Island Health Authority and PHC, ably supported by volunteers from the Garden Club, GaLLT, the Lions, Gertie and the Hall. The remaining population will be able to receive their first shot of vaccine under the "Whole of Community" approach that VIHA has adopted for remote or island locations at Vaccination Clinics to be held at the Hall on dates yet to be specified but thought to be towards the end of April, beginning of May. We are told that booster shots will be administered approximately 4 months after the first shot and there may be further clinics later on to administer vaccines to combat emerging variants. All this to tell you that you will probably be making quite a few trips to the Hall over the coming months!
And finally, as we begin to look forward with increasing hope, plans are already underway for the 66th Salmon BBQ on August 14th. We intend to offer take-out dinners and trust that by then Provincial regulations will allow small outdoor gatherings – even 10 people would constitute a rip-roaring party these days! Something to look forward to…
On behalf of the Community Hall, I would like to wish you all a peaceful and joyous Easter, Passover, Spring Equinox, Beltane or however you celebrate this most hopeful of seasons.
Be safe, be kind, be calm.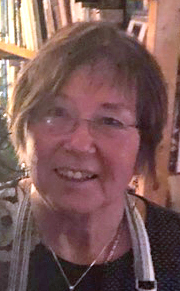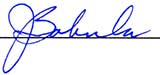 Joyce Babula
President
Gabriola Community Hall Association